About Us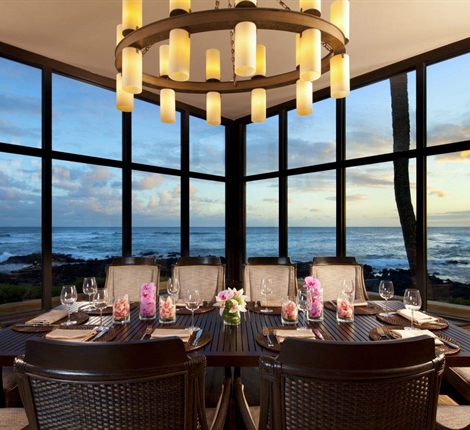 Location:
2440 Ho'onani Road, Kauai HI 96756
Thursday - Sunday
Bar and Dinner Service I 5 pm to 9 pm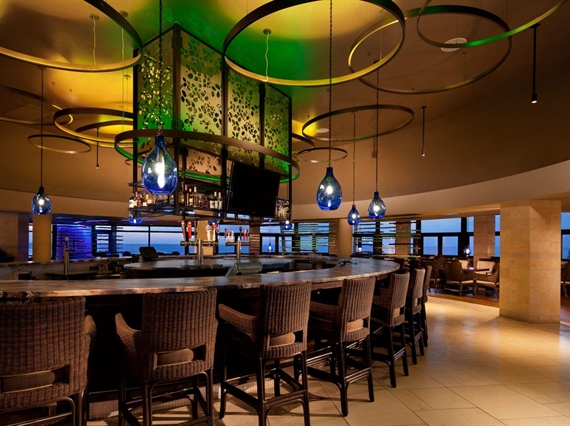 Overview
RumFire Poipu Beach is the south shore's hotspot for modern Kauai dining. Experience the island's stunning sunsets and spectacular views of Sheraton Kauai Resort's ocean courtyard, Poipu Beach and the ocean beyond. Designed around the restaurant's unparalleled views of Kauai's coastline, RumFire features 180-degree ocean views from all of its 240 seats. RumFire's menu serves locally sourced cuisine with a global influence and Kauai's most extensive selection of rums from around the world. Experience an unforgettable evening at RumFire. Then, stay the night with us.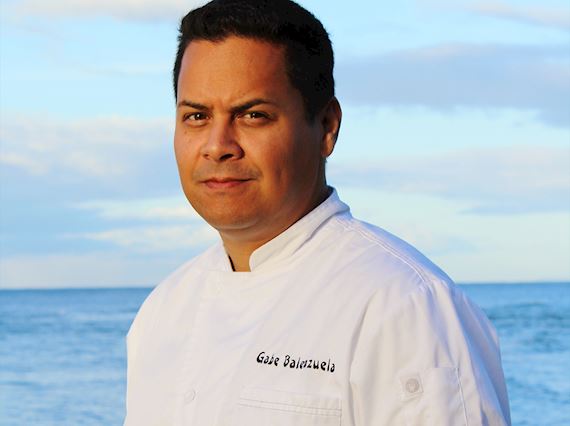 Our Chef
Gabe Balenzuela, Executive Chef Executive Chef Gabe Balenzuela oversees all food & beverage operations for Sheraton Kauai Resort, including Poipu's oceanfront hotspot, RumFire Poipu Beach, Lava's on Poipu Beach and the resort's banquet offerings. Chef Balenzuela completed his culinary arts training at Johnson & Wales University in Denver and has more than 20 years of culinary experience. He first joined the Sheraton Kauai 'ohana in 2015 as sous chef.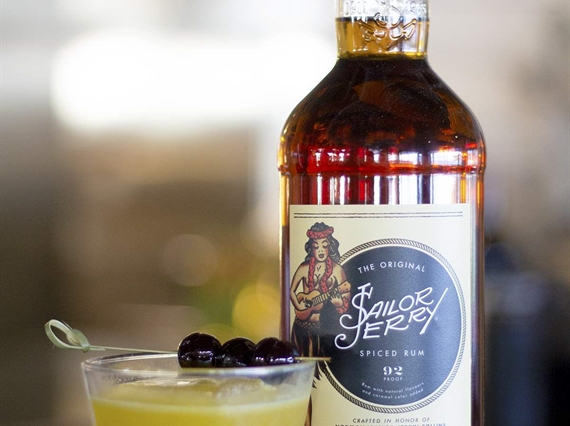 Kauai's Best Bartender
Event is held annually with the island's food and beverage industry professionals are challenged to showcase their original handcraft cocktails for the change to earn the title, $2,500 grand prize, a half-page spread in the local newspaper and a year's worth of bragging rights provided by Sheraton Kauai Resort and RumFire Poipu. Over the seven weeks of the single-elimination tournament, contestants go head-to-head by creating original cocktails featuring locally sourced ingredients and the spirit of the week.
Instagram @kauaisbestbartender
Facebook @kauaisbestbartender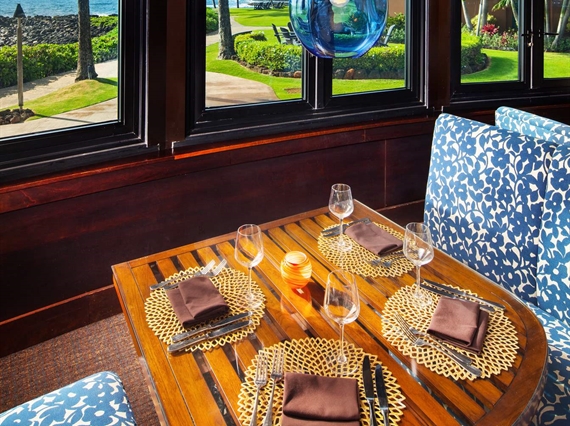 Dine For A Great Cause: Table 53 Program
You Dine, We Donate RumFire Poipu Beach, the South Shore's oceanfront hot spot, is proud to support the Kauai community through its table 53 Program. All net food & beverage proceeds for the restaurant's table 53 is donated to local charities every year. Patrons who are interested in participating in RumFire's month-long Table 53 program are encouraged to make reservations in advance by calling
808-742-4786
and requesting Table 53. All net food and beverage proceeds will be donated to the charity of the month. Gratuity will be paid to the server and taxes will be remitted to the State of Hawaii. We've raised more than $491,931 for local charities since the program's inception in October 2012. Mahalo for your support.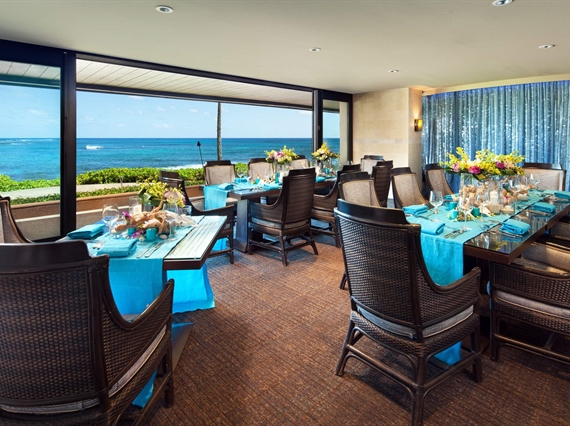 Private Events & Weddings
RumFire Poipu Beach offers options for private events in one of our two private dining rooms, or, for larger parties, reserving the full restaurant*. Our dedicated team will help you plan a memorable evening for your celebration or group dinner in Hawaii. For more information, contact the Sheraton Kauai Resort sales team at:
sheratonkauaisales@sheraton.com
*Subject to availability and food & beverage minimum requirements.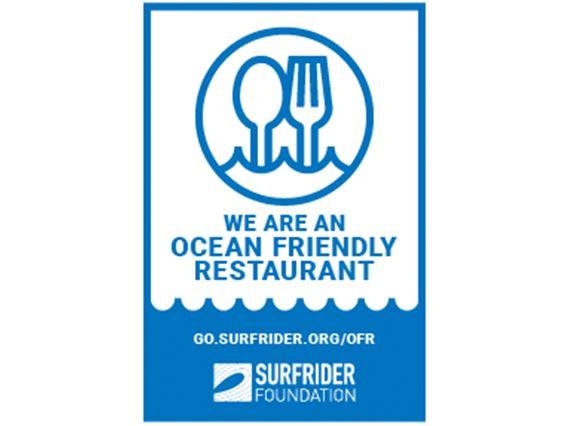 We are an Ocean Friendly Restaurant